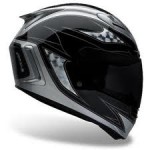 A full face helmet is better protection for you and if you get one that is DOT Approved and Snell Approved, you can be assured it has been tested to protect you in case of an accident.
The best form of protection; however, is being careful when you drive or snowboard or whatever and try to avoid accidents.
The full face helmet even helps you with that by coming with a face shield so it keeps road debris, windshield washer fluid from the car in front of you, dirt or bugs out of your eyes so you can see.
Now they have full face motorcycle helmets with Bluetooth capabilities, wireless intercom to be able to talk to other bikers, and you can even get GPA if you are lost.
Every day specialists are working on new helmet designs as well as new materials to make the shell, lining, face shield and other items out of to improve the performance and comfort of the helmets. Yet people still do not take seriously how important getting the proper fit can be.
A helmet that does not fit you correctly may come off or partially off your head in case of an accident. That is why they want you to double check the fit when you get your helmet.
They want you to place your hands on each side of the helmet and try to twist left and right and up and down while keeping your head motionless. You should feel your skin moving with the pads. There should also not be any space around your brow under the inner lining.
You should also check your motocross helmet over before you go riding make sure your face shield is on securely, or retighten the screws if it is not. Look for any cracks or damage to the lining, but remember, if you have dropped it, the shell may be cracked and you cannot see it.  In order for your helmet to take care of you, you must take care of it.
Return to the home page of MadProgress.com