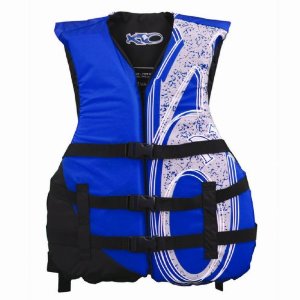 Something as simple as a life jacket can be the difference between life and death. Those who love the outdoors and enjoy boating realize that safety is most important. Having a plan in the time of an emergency is crucial if you are wise.
Children are vulnerable when playing around water. Manufacturers design life jackets especially for children. A child's jacket should fit snug enough as to not ride up. If not secured tightly the jacket may slip off. Never place any child in a life jacket designed for adults.
Luckily for consumers today, there are numerous selections available. Jackets are commonly constructed of tough nylon that is designed to be quick drying.
Zippers need to be durable and should be rust resistant. For white water rafters who need extra protection, some life jackets even include floatation foam that offers impact protection as well as floatation.
The family pet is an important member of the family and should be protected as well. People take their pets with them everywhere, even to the lake and on vacation. Ensure that your pet is as protected as the rest of the family.
With a quick search online, consumers will find many quality pet life jackets. These pet life jackets are available for under $20 for a small or medium dog. For a larger dog they may be upwards of  $30. Dog lovers are most satisfied as can be seen by the many encouraging reviews that may be found online.
Boating enthusiasts are required by state law to have a life jacket for every individual on board. Most are quite affordable and can be purchased locally or online. The benefit of purchasing new boat accessories online is the ease and convenience of shopping from home. Prices are moderate with many quality life jackets selling for under 50 dollars.